KSETA Doctoral Fellow (scholars and associates)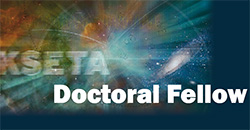 KSETA Fellows are all doctoral researchers in KSETA, irrespective of their source of funding. The KSETA Fellows are composed of two groups: the KSETA doctoral researchers directly funded by KSETA (KSETA scholars) and the associated doctoral researcher (KSETA associates) not directly funded by the school.
KSETA funds a limited number of PhD positions (scholars), intended to strengthen the interdisciplinary cooperation in the research fields of KSETA. Please inform yourself about the research activities and select there related supervisors. Current thesis topics can be found on the personal pages of the supervisors. In addition possivle interdisciplinary thesis topics are listed here.
In addition, two stipends funded by DAAD (German Academic Exchange Service) are reserved for foreign applicants.
The formal requirement to enter the School is a Master or Diploma degree in physics, electrical engineering, informatics or other discipline of science or engineering related to the research topics.
Open Positions
More information

Applications can be submitted until 19th of February 2023. The positions as well as the scholarships are awarded by the Admission Panel which meets in April.
Application as KSETA associated doctoral researcher (KSETA associate, PhD)
Applications as KSETA Associate (or: "Kollegiat" are already funded by other sources, not directly funded by KSETA, but eligible to benefits of KSETA) can be submitted anytime by e-mail.
The application should include:
Curriculum vitae
Starting date of your doctorate
Preliminary title of the PhD thesis
Institute and faculty at KIT
Financing source (if possible)
Reference letter from supervisor of PhD thesis (separate e-mail)
Send the e-mail to: apply∂kseta.kit.edu
Subject: "Application as KSETA Associate"
Attachment: single pdf file (named appl_firstname_lastname.pdf, max. 6-8 MB)