KSETA Doctoral Fellow (scholars and associates)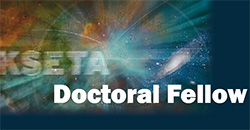 KSETA Fellows are all doctoral researchers in KSETA, irrespective of their source of funding. The KSETA Fellows are composed of two groups: the KSETA doctoral researchers directly funded by KSETA (KSETA scholars) and the associated doctoral researcher (KSETA associates) not directly funded by the school.
KSETA funds a limited number of PhD positions (scholars), intended to strengthen the interdisciplinary cooperation in the research fields of KSETA. As a first step, you can inform yourself about the research activities and about possible theses topics of KSETA.
In addition, KSETA grants scholarships as graduate funding from German States (Landesgraduiertenförderung) (see below "Application as KSETA scholar").
The formal requirement to enter the School is a Master or Diploma degree in physics, electrical engineering, informatics or other discipline of science or engineering related to the research topics.
Deadlines
Applications can be submitted anytime (the registration form will be online after April 3rd, 2017). The positions as well as the scholarships are awarded by the Admission Panel, which meets twice per year (spring and fall).
All applications submitted until February 20, 2017 will be considered in the meeting held in April. Applications submitted later will be considered in the meeting in fall.
These deadlines are valid for all positions and scholarships listed below.
Please see the current announcement for KSETA Doctoral Fellows.